Features

Remove unwanted posts from your RP logs
Add line brakes between posts
Remove combat system posts
Remove OOC content
Record RP at the click of a button
Generate cleaned log automaticaly
Log accessible via URL for at least 7 days
No Advert line at the end of Logs
No adverts on the website
Save RP Logs automaticaly to your own online vault
Manually add logs to your online vault
Permanent unlimited number of logs saved
Price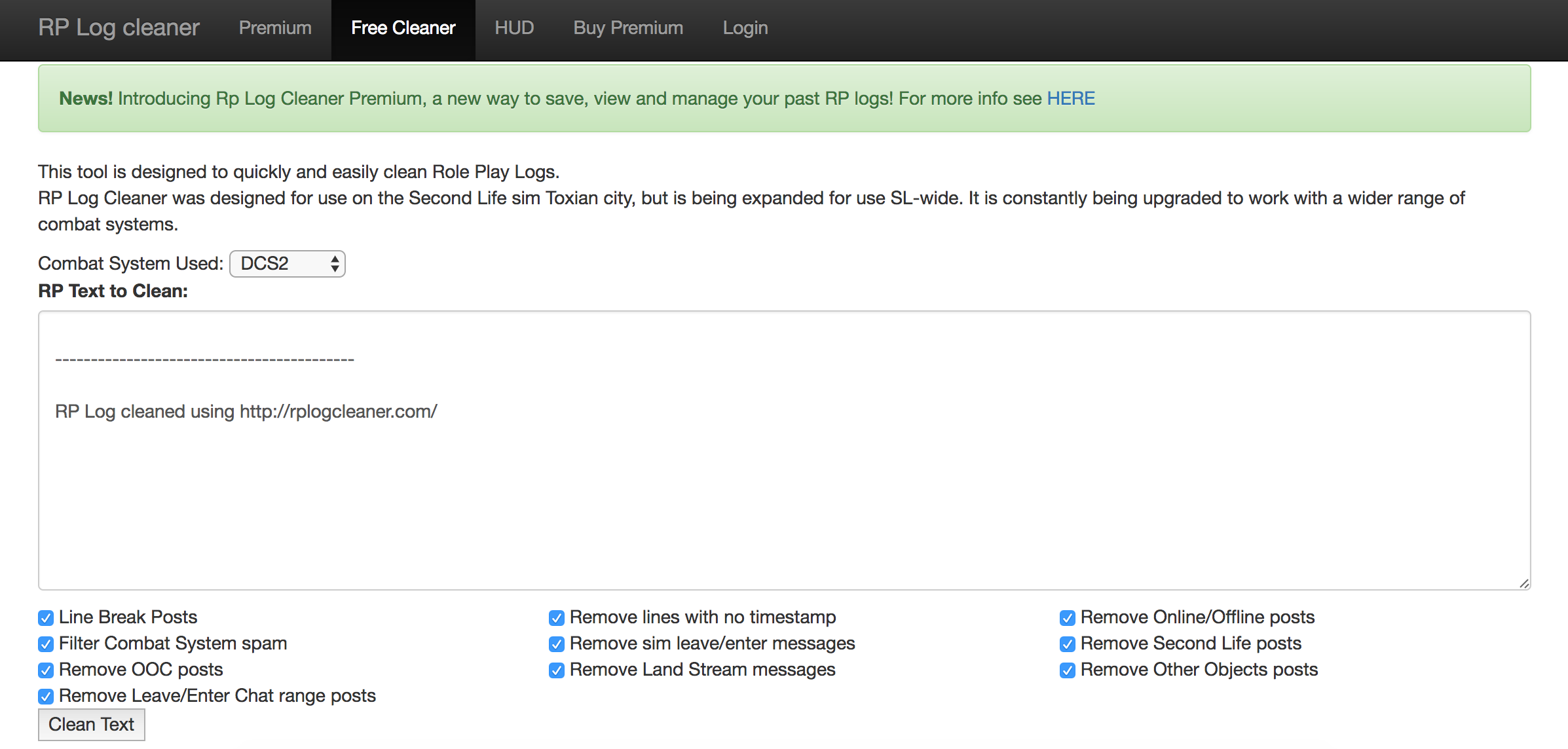 RP Log Cleaner Free
The basic RP Log cleaner website is provided completely free of charge.
Strip a range of possibly unwanted content from your Logs for a quick way to get them ready to post on a forum, website or to save as a note card in world!
RP Log Cleaner HUD
An upgrade from the free cleaner, the RP Log cleaner HUD provides a way to record on going RP in world.
Simply click the button and the HUD starts to record your RP, once your RP is over press the power button again and the RP is automaticly uploaded and cleaned on the RP Log Cleaner website.
Once cleaned a link is provided in world by the HUD for you to collect your freshly cleaned RP log.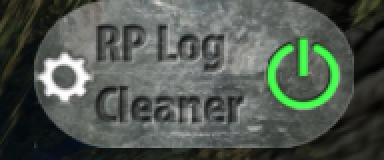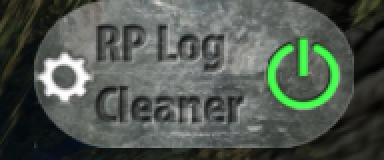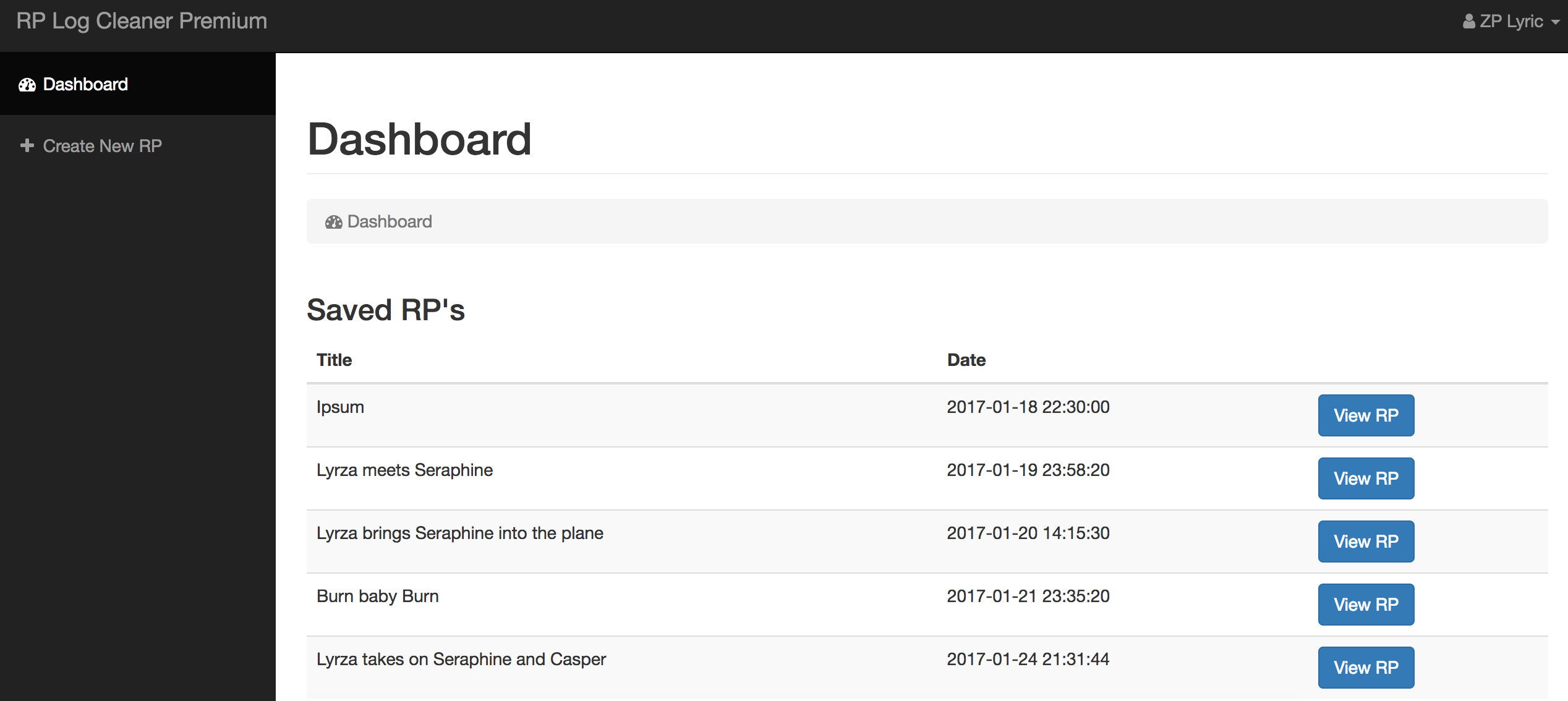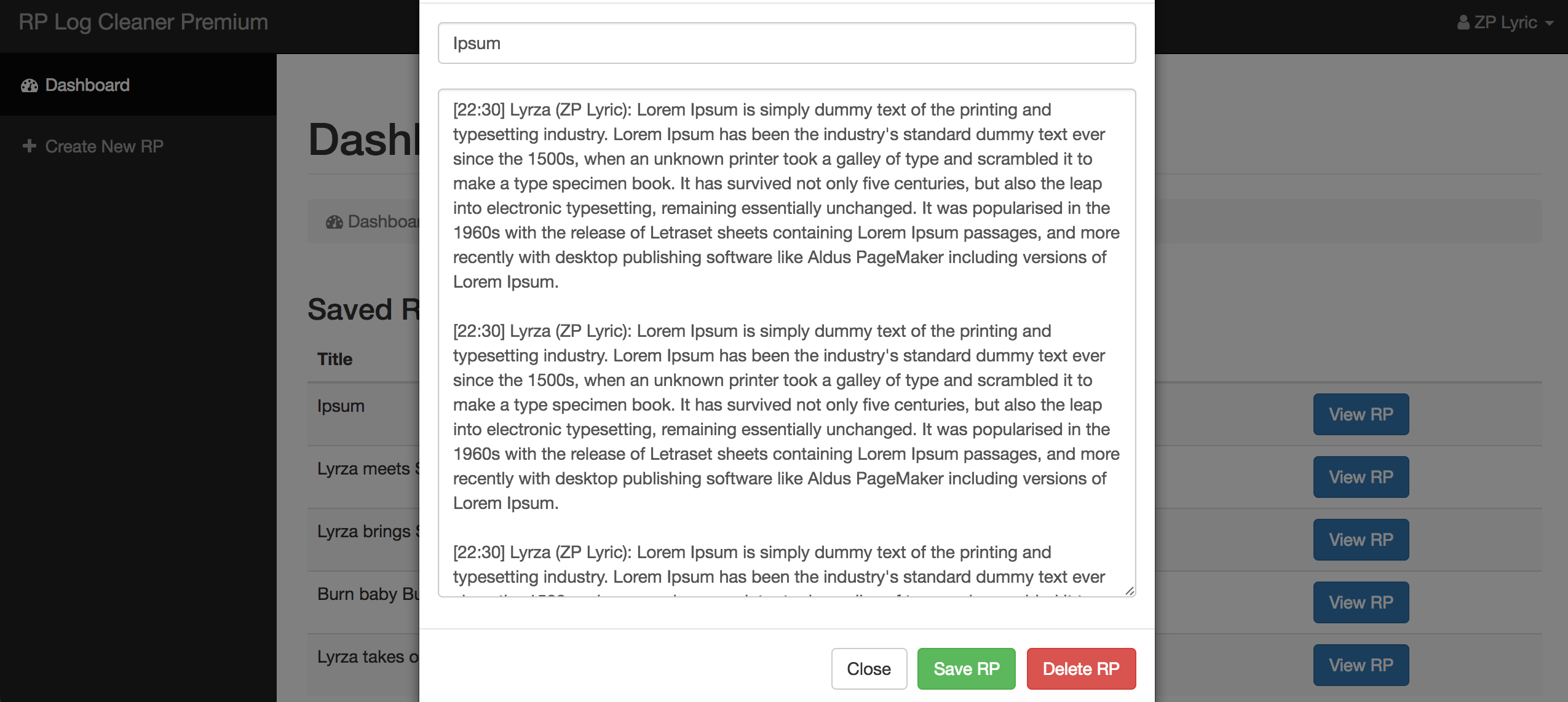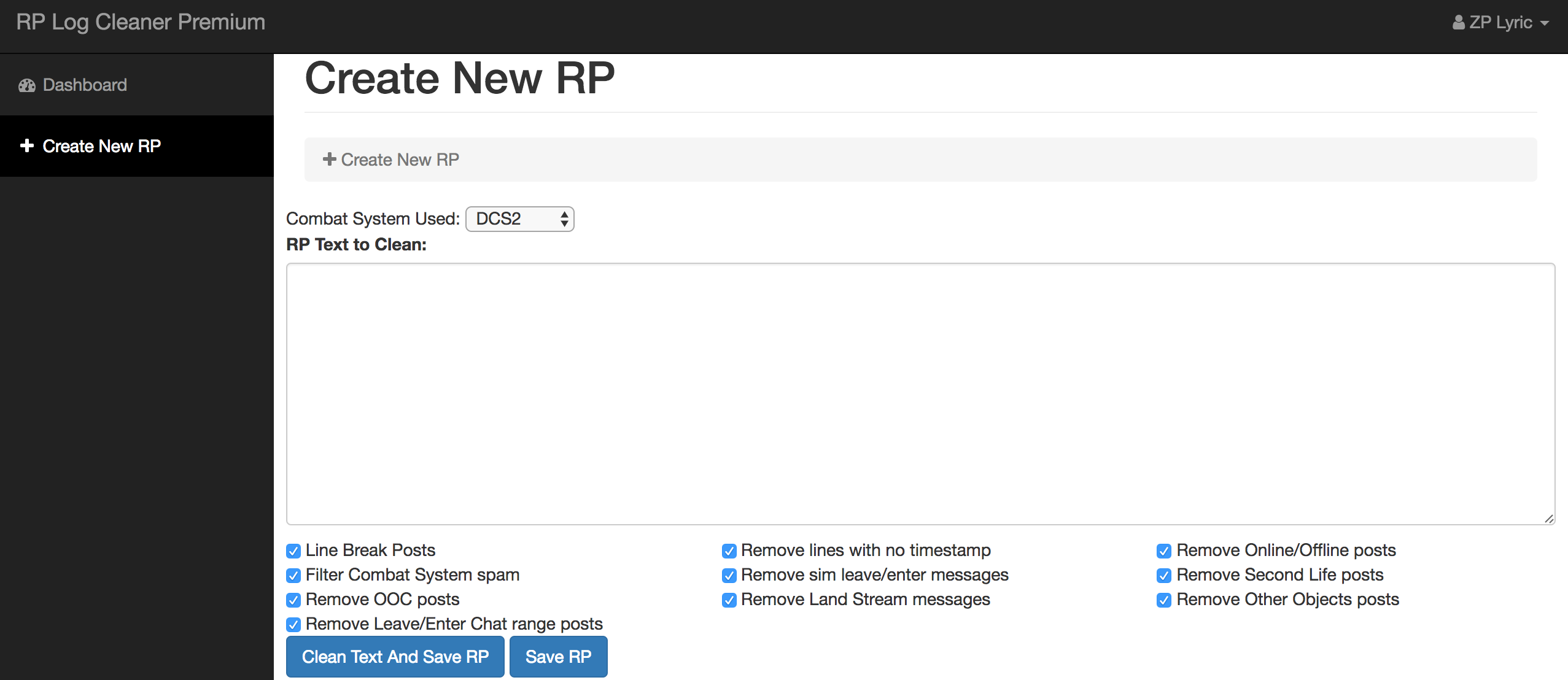 RP Log Cleaner Premium
The brand new way to store, view and clean your RP logs!
The RP log cleaner premium intergrates with the Log Cleaner HUD, not only can you record your RP's in real time in world but they are automaticly to your own personal RP log archive.
Logs can either be saved to this archive via the HUD or within the archive itself using the "create new rp" feature.
Using RP Log cleaner premium does away with the need for storing RP's in notecards, keep your RPs stored in a safe and secure way outside of Second life!